Architecture.
A Declaration of Love.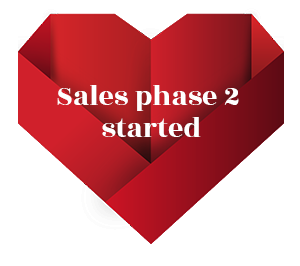 Inspired by
suburban villas.
"Neue Liebe" continues the tradition of imposing Potsdam-style suburban villas in town planning and architecture. In the heart of the ensemble, the spacious private garden and attractively designed courtyards deliver a superb level of amenity value. The natural colouring of the building, high-quality materials and intriguing lines of sight underline the attractive aesthetics of the "Neue Liebe" villas.

Garden kissed by the season.
No city is more famous for its garden design than Potsdam. The "Neue Liebe" ensemble builds on this tradition - with a unique open space plan.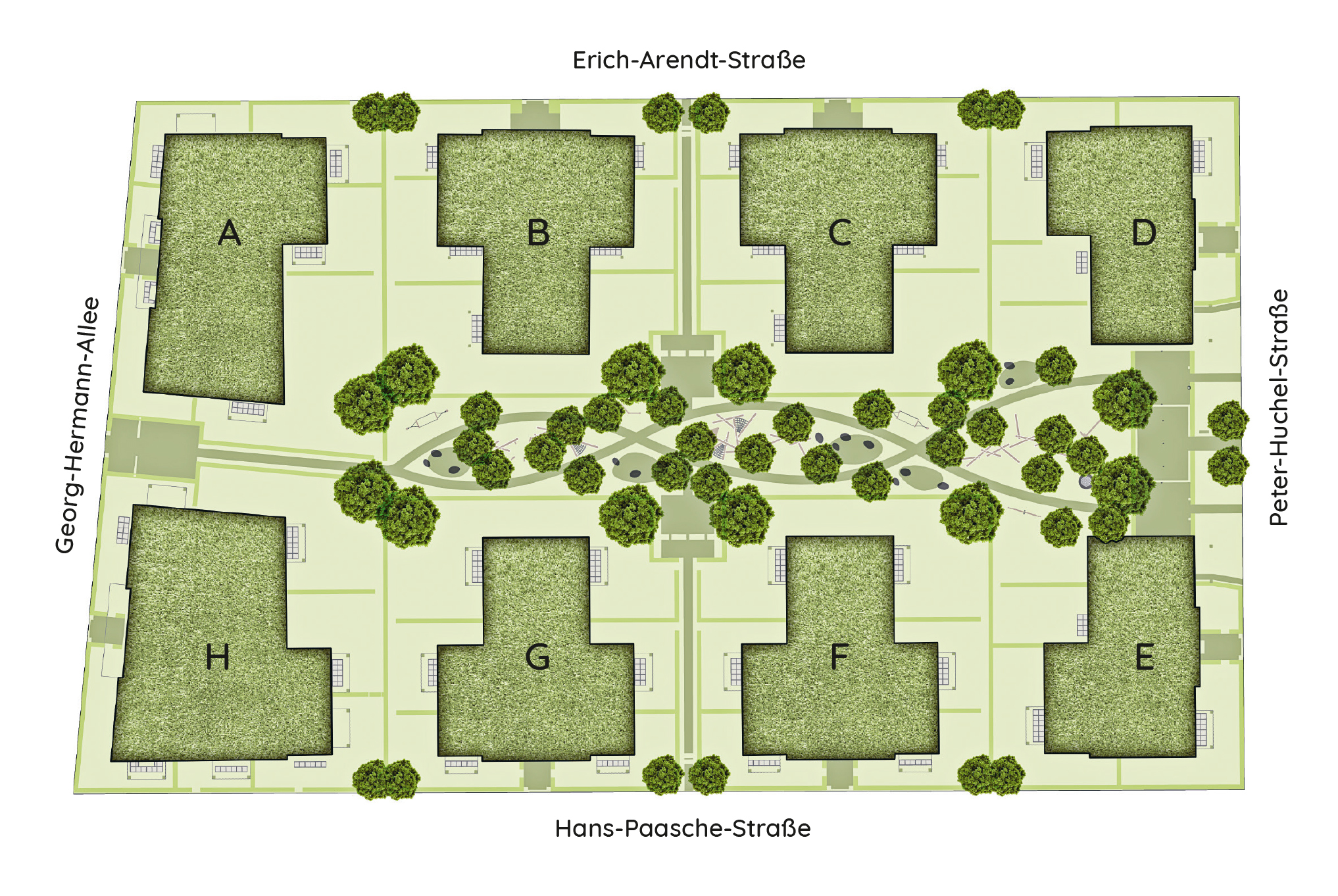 Attractively shaped hedges frame the "Neue Liebe" ensemble. In the centre of the eight villas is a spacious, quiet park that reflects the symmetry of the building complex. Flowering ash, sorbus and sweetgum trees lend shade. Winding and crossing paths leave a dynamic impression. And wide, open areas featuring boulders, sand banks, benches and playgrounds are an invitation to linger.

"Neue Liebe" is always in season.

Eight town villas, four double houses, one ensemble.
With their form and façade design, each pair of "Neue Liebe" villas form an architectural unit. Common elements of all these town villas are four floors with a set-back top storey, elegant façades and prestigious street-side entrances.
Tradition meets the Modern.
The renowned architect, Bernd Albers, designed six "Neue Liebe" villas, while two other villa designs are from the firm of Petra and Paul Kahlfeldt. In an interview, the architects talk about their favourite spots in the ensemble and give some fascinating insights into their work.
Home living:
an affair of the heart.
The architecture, inside and outside, exudes a naturalness that is entirely in keeping with a modern feel-good atmosphere. An interplay of a generous feeling of space, familiar details and beautiful materials that creates a cosy flair in the entire home.